Our company Innovative Construction LTD has more than a 25-year experience of working with technologically advanced and environmently friendly engineering equipment for all types of residential, commercial, institutional or industrial developments.
​
We are authorized representatives of manufacturers of all equipment we offer in the Republic of Cyprus.
​
We offer our customers a full range of high quality services, reliable written warranty and guaranteed lowest prices.
​
We guarantee our business partners and customers a civilized model of business vision.
Wastewater Treatment Plants
It is an engineering device which every house needs if it is located far off centralized collection nets (SBLA).
​
It not only saves you from raw wastewater but is able to provide you with recycled water for irrigation.
It is the most effective automatic heating system of the XXI Century for all types of civil and industrial buildings.
Our automatic grease traps prevent fats, oils and grease from entering drains and causing blockages in restaurants and café.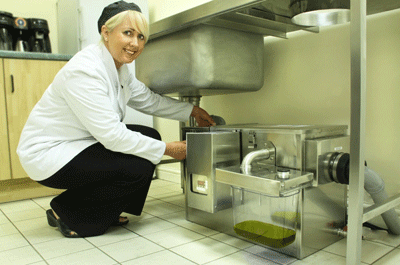 Pyrosticker - is an innovative high-performance means of suppression of fire at an initial stage right in the point of inflammation.
We invite Developers, Architects, Mechanical Engineers, Contractors and all other specialized companies for cooperation.
Feel free to contact us
+357-96-80-7664